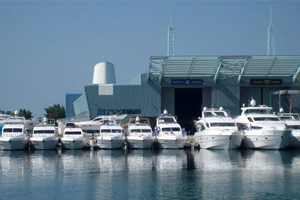 Um Al Quwain (UAQ) is one of the lands which constitutes the seven United Arab Emirates. It is situated at the northern part of the UAE.When you see the map, Um Al Quwain has a beautiful combination of landscapes and distinctly displays extra topographical diversity than other emirates.Spread across a huge expanse, Um al Quwain stretches from the oasis around Falaj Al Maola to the mangroves across the shore of Persian Gulf.
Secondly, the emirate of Um Al Quwain happens to have most of the sport Activities. On the top of everything, the emirate also overflows many admirable tourists attractions, which deserve a must visit. To relax, enjoy and have the utmost fun of the daring sports, plan a voyage somewhere in between the months of November and March- the best season to be in the emirate.

Some interesting things to do in Um Al Quwain

The abandoned Russian Cargo plane
You would be surprised to find an aircraft along the highway from Umm Al Quwain to the other emirate Ras-Al-Kaimah. Now what can be more thought-provoking? The plane has a long story to tell about its landing on the sands of Um Al Quwain. The plane after a series of ownership deals and reregistration, it finally found itself on the desert of Um Al Quwain, when it was sold for scrap to Palma beach hotel and subsequently flown to UAE in 1999. For the past couple of years, the plane is rotting under the scalding sun.Curious?Rush to the spot to capture a selfie moment with the abandoned Russian cargo plane. The spot is worth a visit because you would be stopping by for something different if you're driving through.

UAQ Marine Club and Riding Center
With skilled instructors and a well shaded beach, the UAG Marine club and riding centre attracts much attention. Horse lovers and enthusiasts should definitely visit this 1979 established riding club to see more than 40 horses.

Water-skiing
UAQ is the perfect place for water sports. Here you can find pleasure in water-skiing, jet-skiing, wind-surfing and even kayaking. The adventurous getaway does not just end with a fun water sport. You can actually explore secluded islands while canoeing through the waters. Other things to spot while sailing through are the animals and birds as well as the mangroves. Pink flamingos, fish and what not can be spotted during the adventure.
UAQ Motor Racing Club
With three purpose-constructed arenas, UAQ motor racing club is brimming with thrill and adventure. Try buggy racing or even motor hiking, specifically, off-road dune motor hiking. The racing club is situated along the city side of Dreamland.

UAQ Aeroclub
Sponsored by Sheikh Mohammed Bin Rashid Al Mualla, the UAQ Aero club also has much to offer for adventurous visitors. If you're lucky you can watch parachute championships at the aviation club or indulge in hot air ballooning, skydiving, parachuting even and paragliding too. Essentially it has a training wing which basically tutors people to gain expertise in the sports.

Falaj Al Mualla Garden Park
Does barbecue sound good to you? If it does then you should take the outer bypass road and go to Falaj Al Mualla Garden Park. Leisure activities include biking, mini grocery, swimming pools for kids and adults alike, tricycle rides, as well as a kids' playground. This is just the apt place for a family visit.

Palma Bowling
Shisha bar, restaurants, pool, video games and a lot more is what this one bowling area offers other than just bowling. Accessible at any time, the bowling centre can easily be located with a taxi ride. An exquisite feel of Egypt is what you'll feel with its ambience; a haven for gamers, no doubt!

Dreamland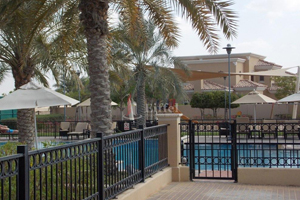 The largest water park in the UAE, Dreamland covers about 250,000 square meters. Raft rides, water slides, spa-like pool, swimming pool, a nice stream of river, wave pool and a bar to top it all – dreamland is the literal land of your dreams for tourists.

UAQ Islands
Islands are always mesmerizing, and what fun would it be to discover islands when spotting creeks and mangrove forest? You can also watch fishermen at work at the Madaar creek too. The seven UAQ islands are located towards the east of the mainland peninsula with Al Sinniyah being the largest. The second largest islands that are worth a visit are Jazirat Al Keabe and Al Ghallah. But don't forget to visit the coastal plains and smaller islands of Al Sow, Al Qaram, Al Chewria and Al Harmala.

Thejourney of UAQ doesn't come to rest here, there is lot more to see and do, for a traveller to explore.Mainly,in UAQ you'llfind yourself lost in itsamazing fun activities. Um Al Quwain is one of such places that would make you stand back in awe!